A Model for the Future of Philanthropy!
Founded in Activism, Equity, and Courage...
As a small place-based foundation operating in the USVI since 1990, St. Croix Foundation for Community Development (SCF) was founded in response to the devastation of Hurricane Hugo, which left over 90% of structures on the island of St. Croix damaged or destroyed. Since our inception, we have been unflinchingly dedicated to holistic community development.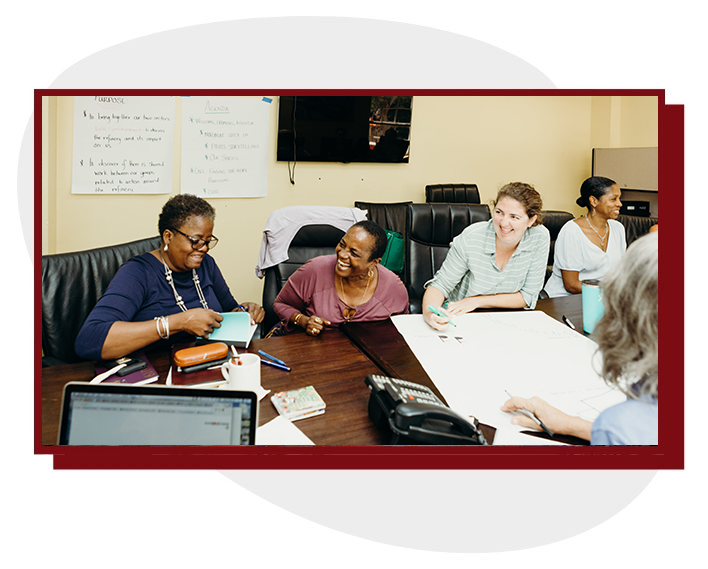 The vision of a group of community activists, St. Croix Foundation's founders had an ambitious goal of creating a progressive, community-rooted philanthropic institution- one that could address the social and economic challenges facing our Territory as it began the arduous task of rebuilding after Hugo. Led by Phillip Gerard, a Native Crucian Community Activist, and Michael Neuburger, a German retired aerospace executive, our founders opted to do things differently: to divert from the conventions of the field of Philanthropy, marrying a more holistic suite of philanthropic strategies that adjoined grantmaking with direct services and nonprofit capacity building.
31
Years of Service & Leadership
42
Million in Strategic Investments
Nationally Recognized
Education Reform
Small Business Development
Community Revitalization
While we employ some of the same strategies as traditional community foundations such as grantmaking and donor fund development, we have moved far beyond the confines of traditional community philanthropy. Unwavering in our commitment to serving as a conduit, rather than a container of philanthropic resources, St. Croix Foundation functions as both a philanthropic OPERATOR and GRANTMAKER.
Despite being unendowed and sitting in a blind spot not recognized by traditional philanthropy, since our modest beginnings over 30 years ago, SCF has been a conduit of over $42 million in strategic investments into the U.S. Virgin Islands. Our broad wingspan and progressive format have enabled us to also build an impressive portfolio of successful programming comparable to organizations 10 times our size.
Today the Foundation is the premier place-based philanthropic leader in the U.S. Virgin Islands. And, in testimony to our impact, we have netted national recognition in almost every priority area – from economic development and community revitalization to public health, education reform, and nonprofit development.